Programs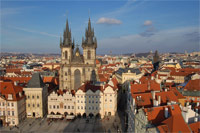 Carsten Andersen, who is checkbooking's danish contact have visited the Czech Republic more than 100 times, which gives him a good experience for giving you advises before your visit in the Czech Republic.
One of the specialities for Carsten from Czechbooking is visits at the Škoda factory in Mladá Boleslav. Visits at the carfactory is reserved for group of the age of 12 years and up. Visit at the Škoda factory, which is bigger than Monaco and employes approx. 30.000 people, will just be possible when you have an appointment with the factory. Visits at Škoda is both suitable for schools on tour to e.g. Český Ráj and Prague, groups on tour to Prague, which is just 60 km from Mladá Boleslav or maybe labor unions looking at the workers conditions in the Czech Republic. Carsten are happy to help you organizing a visit. You can contact Carsten at +45 22233408 or at carsten@czechbooking.dk. You can book Carsten as a guide on the whole travel, too.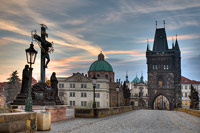 If you want to experience Prague or you want to see another side of the czech people, you can have Carsten as a guide for your group. Carsten would like to organize your travel including booking of hotel, trips at Moldau/Vltava, an Folklore-evening, make a reservation at a restaurant for lunch or reservates a medieval evening that you and your travelling companion will never forget.
Together with the local partner the offers all the time will be enlarged, so you should keep an eye on this website. At present we are planing hunts in the Czech Republic.
You are always welcome to contact Carsten at +45 22233408 or at carsten@czechbooking.dk - also if you wants to visit other places than Prague and surroundings.
And don't forget - if you book through czechbooking.dk you pay for your hotel at arrival - e.g. in Prague.